Meet The Attorneys- On YOUR Side to Get You OUT of Your "Lemon" Vehicle
You don't have to keep putting up with not having your "new" vehicle day after day while the repair shop tries to fix it or to go back and forth to dealerships to get repairs that never seem to end. You' don't have to keep worrying will I be late again to work, school, to my family/friends, or will I make it home without another breakdown? With our help you can say Enough is Enough!
Are you ready to get the Refund, New Car, or Cash compensation you deserve? Turn to the experienced Lemon Law attorneys at Amar Law Group. Every day our Firm provides unparalleled Lemon Law and breach of warranty representation to our clients, consumers who bought a defective vehicle through no fault of their own.
Our Firm's attorneys have over 16 years of experience handling Lemon Law and consumer cases, and the Firm promotes a client centered approach to assisting consumers. The Firm's accomplished empathetic lawyers help consumers like you get the "new" vehicle value they paid for and deserve while ALWAYS putting your interests FIRST.
That's why our Firm only gets paid if YOU get paid for out of court representation and NEVER ever gets paid more than you for out of court matters (95% of the Firm's cases are resolved out of court) with our FAIR FEE GUARANTEE.
Get Top Representation from a Consumer Attorney Who Cares About Getting You OUT of Your "Lemon" Vehicle
If you're seeking Lemon Law help, our Firm focuses only on this niche area of law and should be your first call when you're considering what to do with your "Lemon" vehicle. Amar Law Group is dedicated to providing the highest quality legal services and protection to consumers like you who have had the misfortune of purchasing defective "Lemon" vehicles through no fault of their own with the use of State and Federal Lemon Laws.
Since 2004 our attorneys and their predecessor firms have helped 1000's of consumers saddled with "Lemon" vehicles obtain Lemon Law Refunds, New Cars, or Cash Compensation for their defective vehicles; out of court WITHOUT ANY OUT OF POCKET COSTS using our Quick, Easy and FREE 3 Step Out of Court Resolution Process.
The Lemon Law and other warranty laws were written to help people in your situation by requiring that the car company either Buyback or Replace your vehicle, or at least Compensate you in Cash and also pay all attorneys' fees because it is not your fault you bought a Lemon and you shouldn't have to incur additional expense to get rid of it. Amar Law Group will use these laws to fight for you and to charge the companies that produced the defective vehicle for all attorney fees.
So if you've experienced enough stress, frustration, and uncertainty with your "Lemon" product and are ready to get the new vehicle value and peace of mind you paid for and deserve, then decide once and for all that you're not going to take it anymore! Please contact us today for a Simple and Fast No Obligation Free Case Review!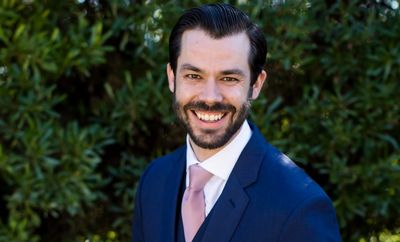 Missouri Counsel- Daniel Neisess, Esq.
Daniel Neisess is an experienced litigation attorney who is licensed to practice in Missouri, Arizona, the U.S. District Court, District of Arizona, and Washington. Mr. Neisses is the head of Amar Law Group's Missouri branch.
Before coming to the Amar Law Group, Daniel Neisess worked as a Deputy County Attorney for Maricopa County Attorney's Office. He prosecuted criminal cases from misdemeanors to felonies. 
Mr. Neisess started his legal career an Associate Attorney for Gurstel Law Firm where he worked as a civil litigation attorney. 
This varied and deep litigation experience is used to advocate on behalf of consumers to ensure they receive the compensation (vehicle repurchases, replacements or cash) they are legally entitled to and deserve.
Mr. Neisess received his law degree from Summit Law School and during that time, interned for Maricopa County Attorney's Office, the San Bernardino District Attorney's Office, and the United States Bankruptcy Court, District of Arizona. 
Mr. Neisess received his undergraduate degree from California State University, Stanislaus, earning a Bachelor of Arts degree in Philosophy with a minor in Anthropology.
Mr. Neisess currently has a full and lively home living with his wife, dog, and two cats.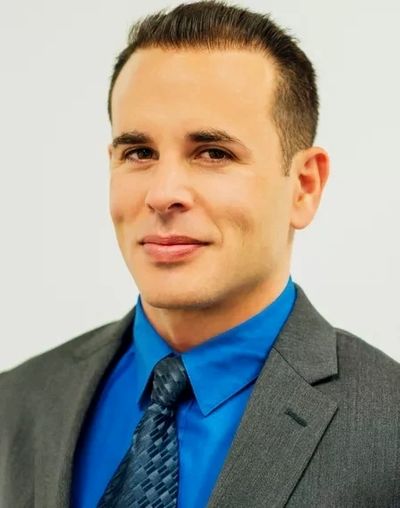 Firm Founder and Manager- Shalev Amar, Esq
Shalev Amar is the Founder and Manager of Amar Law Group. Prior to founding Amar Law Group, Mr. Amar was a Managing Partner for twelve years of a consumer law firm that exclusively handled motor vehicle claims on behalf of consumers.
Since 2004, Mr. Amar has successfully litigated and/or settled over 1,533 Lemon Law and breach of warranty claims with motor vehicle and RV manufacturers. Additionally, his current and predecessor law firms have handled over 4,267 Lemon Law cases.
Although Mr. Amar is an experienced litigator who has repeatedly defeated manufacturers in court when necessary, settlement is often preferable to litigating through trial for both consumers and car or RV companies.
To that end, Mr. Amar has developed diplomatic and professional relationships with the representatives of motor vehicle and RV manufacturers over the years.
Ultimately these relationships benefit the consumers that Amar Law Group represents, by aiding in the speedy and amicable resolution and settlement of their legal claims out of court, generally within only 1-3 months.
That's why 95% of the cases that Mr. Amar and his firms have been involved in have settled out of court without any litigation.
Mr. Amar has trained and guided the Amar Law Group legal team to continue such positive relationships to successfully resolve claims on behalf of consumers.
He also ensures that all of the Firm's attorneys always put clients first, which has led to 100% 5-Star Client Reviews for Amar Law Group on Google, Facebook, the BBB, Avvo, and Yelp.
Mr. Amar has an outstanding academic background having graduated Cum Laude (top 20%) from both the University of Arizona (where he majored in Political Science) and the Arizona State University Sandra Day O'Connor College of Law (currently ranked the 24th Best Law School in the entire nation by U.S. News & WORLD REPORT). At U of A, Mr. Amar received an Award for Academic Distinction for achieving a 3.903 grade point average for the 1997-1998 academic year. In Law School, Mr. Amar was named and awarded as a William H. Pedrick Scholar for the Spring Semester of 2001 in recognition of academic excellence.
Mr. Amar was the Philanthropy Chair of Phi Alpha Delta Pre-Law Fraternity and Sigma Alpha Epsilon Social Fraternity while he attended the University of Arizona. In Law School, Mr. Amar volunteered and participated in Junior Law, a program where middle school students are taught debate.
Mr. Amar is an animal lover and donates 2% of Amar Law Group's yearly net profits to the Humane Society.
Over the years, Mr. Amar has appeared in several television interviews on abc providing consumers with both consumer alerts to be aware of and guidance about their Lemon Law rights.
Mr. Amar is licensed in Arizona (State and Federal Bars), The Ninth Circuit Court of Appeals, United States District- Northern District of Indiana, United States District Court- Eastern District of Wisconsin. Mr. Amar has litigated in the area of consumer protection focusing on Lemon Law, Consumer Fraud and Breach of Warranty cases since 2004. During this time, he arbitrated over fifteen cases through Court Mandated Arbitration, prevailing in twelve, and was counsel in seven jury trials, prevailing in five.
Mr. Amar is a member of the American Bar Association, the American Association of Justice, is a 2019 Lawyers of Distinction award winner, a 2020 Advisory Excellence Certificate of Excellence award winner, and is being featured in The Top 100 Lawyers Magazine.
Mr. Amar's mission is to change the way consumer representation is carried out by training and supervising his team in a client centered approach to representation where clients' interests ALWAYS come First!
In his personal life Mr. Amar is an avid reader, audio book fan, and an admitted self development junkie. He is into self development, meditation, fitness, nutrition, sports, public speaking (focusing on self development and trauma release techniques and guidance), and even karaoke (or singing in the shower).
Making Our Yearly Donations to the Humane Society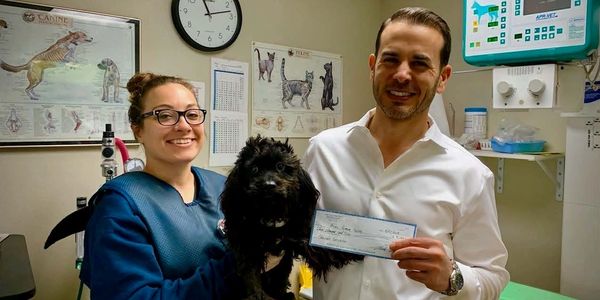 To Do Our Small Part to Help Rescue and Rehabilitate Our Furry Best Friends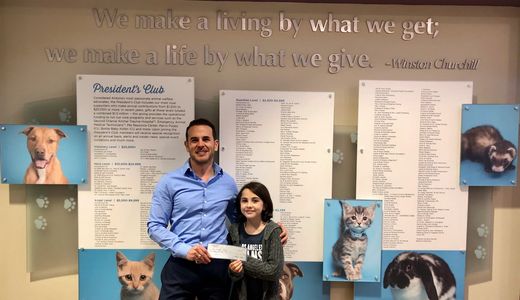 Amar Law Group in the News: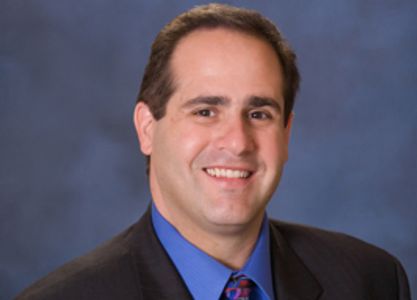 California, Nevada & Washington Counsel- Robert Katz, Esq.
Robert Katz is a California native, raised in the San Fernando Valley. He played competitive sports at an early age and was part of the junior ice hockey team that won the California State championship, playing at the Fabulous Forum where the Los Angeles Kings originally skated. Later, he played on a youth hockey team which competed in Vancouver, Canada. The skills Robert learned through competitive sports provided a sound foundation for solving those problems and challenges he faces every day as a lawyer.
Robert graduated from California State University, Northridge in 1992, earning a Bachelor's of Science degree in Political Science, with an emphasis in American Government and International relations. While in college, he co-founded Equity Earth, a nonprofit recycling company dedicated to reducing the amount of solid waste restaurants send to landfills, and through the circulation of a monthly community newsletter, promoting education for conserving natural resources.
In 1994, Mr. Katz was admitted to Golden Gate University, School of Law. After his first year, he interned with the Marin County Counsel's office assisting in the representation of Marin County. After his second year, Mr. Katz became the only certified law student at the Marin District Attorney's office permitted to appear in court on behalf of the People of the State of California. Robert graduated Golden Gate University, School of Law in 1998 and was admitted to the California Bar in 1999, the Nevada Bar in 2001, and the Arizona Bar in 2002.
In 2005, Robert founded The Law Offices of Robert B. Katz & Associates with the main objective of providing his clients with superior legal services. In 2006, the Firm expanded its offices to Las Vegas, Nevada, and currently encompasses California, Nevada, Arizona, Washington, and Oregon. Mr. Katz uses his extensive legal experience to assist consumers.
Mr. Katz is also admitted to practice before the United States District Court for the Central District of California, as well as the United States District Court of Nevada. He is a member of the American Bar Association, the California Bar Association, the Nevada Bar Association, the Arizona Bar Association, the Washington Bar Association, the Oregon Bar Association, the Los Angeles Bar Association, the San Fernando Valley Bar Association, the Consumer Attorneys Association of Los Angeles, and the Defense Research Institute.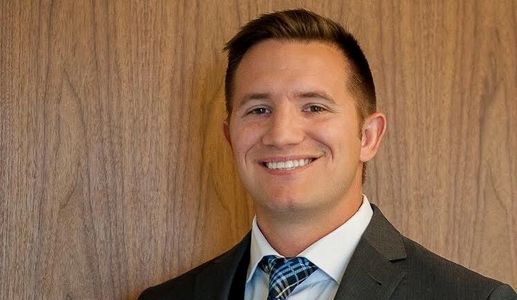 Senior Associate Counsel - Henry Vorderbruggen, Esq.
Henry Vorderbruggen is a veteran of the United States Navy and graduate of the University of Denver Sturm College of Law. In the military, he worked as a journalist and earned a number of awards and commendations including the Navy Achievement Medal. In law school, he was selected to the Law Review and Sports and Entertainment Law Journal, participated in student trial teams, and was a member of the Student Veterans Association.
Following completion of his degree, Mr. Vorderbruggen clerked for over a dozen district and county court judges in two counties in the 17th Judicial District of Colorado and is currently admitted to practice law in the State of Arizona and the U.S. District Court, District of Arizona.
Since teaming up with Amar Law Group, Mr. Vorderbruggen has prevailed in numerous Lemon Law and breach of warranty cases, demonstrating a knack for dealing with vehicle manufacturers and communicating with consumers while resolving complex factual and legal issues.
As a proud father of two, Mr. Vorderbruggen is an active volunteer in the community, coaching youth sports and providing mentorship to local kids. He is a dedicated legal advocate and passionate fighter consumers can rely on.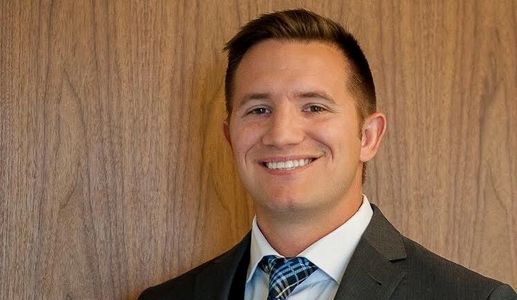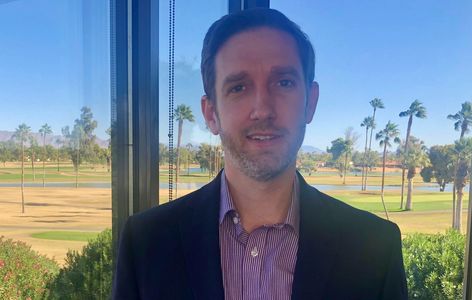 Associate Counsel- Jesse H. Walker, Esq.
Jesse Walker is an experienced trial attorney in consumer rights matters. Mr. Walker attended California Western School of Law under scholarship where he was given the 'Academic Excellence' award.
He then joined the Arizona State and District of Arizona federal U.S. District Court bars appearing frequently in state and federal court.
Mr. Walker started his career as a civil litigator at the Arizona Consumer Law Group, representing clients in bankruptcy, student loan, credit card and other consumer advocacy matters.
Mr. Walker then served as a lead litigation attorney at the Gurstel Law Firm representing businesses and managing a team of trial attorneys. Those experiences provide Mr. Walker with well-rounded knowledge of the issues consumers who that take on large corporations face.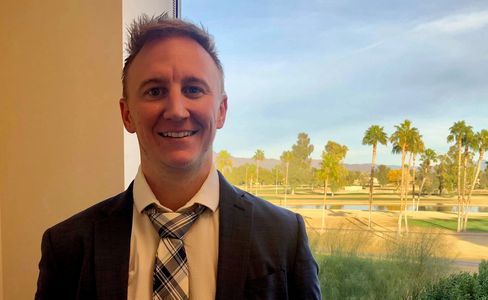 Associate Counsel- Michael Scott Hartsock, Esq.
Mr. Hartsock completed his undergraduate degree at Arizona State University.
Mr. Hartsock then went on to attend Arizona Summit Law School where he graduated Cum Laude and was Vice Managing Editor of the Arizona Summit Law Review.
Prior to joining the Amar Law Group, Mr. Hartsock worked as an Associate Attorney at The Gurstel Law Firm where he litigated hundreds of civil cases on behalf of his clients. Mr. Harstock now uses this experience to aid consumers of defective vehicles and products.
In his free time, Michael enjoys exercising, playing the drums, and participating in different amateur sports leagues throughout the year. Michael is also very excited to welcome the newest member of his family, Doug, an awesome golden retriever.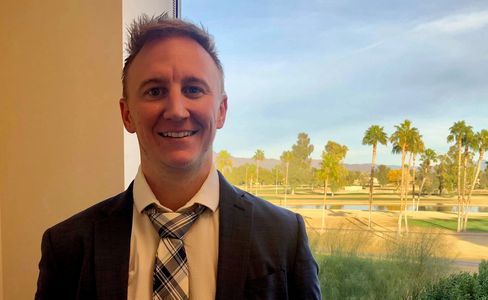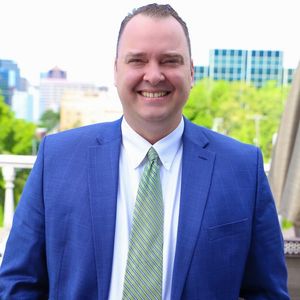 Colorado Counsel- Jon Pfeifer, Esq.
Jon Pfeifer has practiced law since 2008 having graduated from Indiana University-Bloomington, The Maurer School of Law
Juris Doctor, 2008 with Bar admission in Colorado and Utah.
Jon initially was a prosecutor in the 14th judicial district of Colorado, and progressed to become the Chief Deputy District Attorney in Moffat County. Jon then accepted a position at a private law firm, Rider & Queensberry, LLP, where he specialized in business and real estate transactions.
Jon became a partner at the law firm at Romney Pfeifer Law Office, where he continued to provide legal services to organizations and individuals in areas such as business law, estate planning and probate, real estate, and homeowner association law, among others, including litigation in those areas. Jon recently jointed The Cannon Law Group, where he continues to practice in similar fields. He is also Colorado counsel for the Amar Law Group to help consumers of defective vehicles.
Jon and his wife, Emily, have three children, all boys, who ensure that there is never a dull moment at home or wherever they may be. Jon enjoys skiing, music, saltwater aquariums, tennis, basketball, fishing, and exploring nature.
Are you Driving a "Lemon"? Call (314) 641-1121 or Submit Your Vehicle Information Below to Find Out and Get FREE Lemon Law Help Now!